LadyLBlack
The Confessions of a Make Up Artist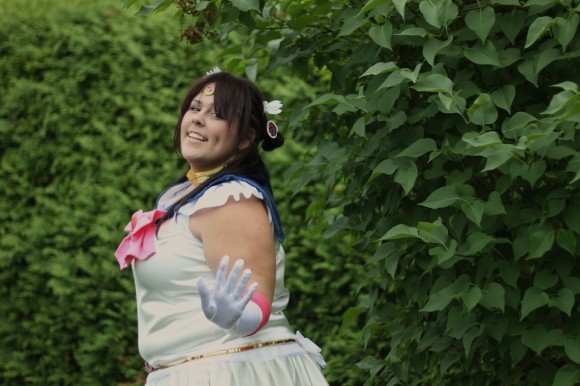 Top Friends
About Me
Well heres my 411,

-I'm special because out of the 365 days in the year I'm happy for about 345 of them.
-I get sick Twice in the winter.
-I still love to go sledding and make snowman.
-I'm deathly afraid of Gnomes (If you buy me one i will chuck it down a hill)
-I have more Make Up then the average girl.
-I LOVE my car, her name is Carly.
-I have about 100 books and I've read them all.
-I'm a Harry Potter Nerd. I have all the movies and the books.
-In the summer I love sweaters that smell like campfire smoke.
-All of my fingers are sorta bent, none of them are straight.
-I'm addicted to the colour purple.

Hobbies......
- Make Up Art - Nail Art
- Book Collecting - Kayaking
- Zumba at the Y - Drawing
- Reading - Pictures
- Dancing - Sailing
- Swimming - Shopping
- Gym? - School
- Perfume Collecting - Sneaker Collecting
- CD collecting - Beaching It
- Summer Road Trips - Choir
- Cantering at church - Singing
- joking around - Hanging with friends

Goals........
(I dream BIG) I want to be a Make up Artist. I want to own my own make up company, and work in the magazine industry applying make up on models. I do plan to have Animals, and a house with land.

Music.......
I'll listen to anything once but i like, Pop, Rock, Indie, R&B, Latin, Country, and Jazz the best.
| | |
| --- | --- |
| Name | L. A. |
| Gender | Female |
| Age | 21 |
| Location | Cambridge, ON |
| Ethnicity | White / Caucasian |
| Interested in | Men |
| Status | Single |
| | |
| --- | --- |
| Interests | creating mv's, harry potter, swimming singing, my website, web desgin, sewing, watching korean, and jdramas, orlando bloom lol |
| Movies | harry potter and the cos, harry potter and the ps, harry potter and the poa, harry potter and the gof, harry potter and ootp, cinderella story, potc |
| TV | gossip girl, boys before flowers, grey's anatomy, csi ny, little doritt |
| Books | it girl, harry potter, wicked series |
| Quotes | "Mr. Right's coming.. but he's in Africa and he's walking!" -Oprah |
Contact Me
Statistics
Recent Entries
Recent Photos
Web Skills
HTML, CSS, Photoshop, Paint Shop Pro, Windows